Winter Boating: Protecting Your Boat and Yourself
Protecting Your Boat and Yourself
More boaters are extending their boating season year-round these days – and we are glad! That is why Shangri-La Marina remains open Monday-Saturday to serve you throughout the winter months. But winter boating is much different than summer outings; and it is important that you know how to protect your boat and yourself.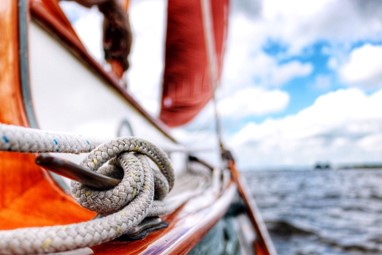 If you have an outboard motor(s), water will drain from the motor once it is out of the water, so no winterization or additional protection is necessary. If you have inboard or inboard/outboard motors, you must provide heat protection to prevent the engine blocks from cracking during extended cold spells. Be sure these units are hard-wired by professionals – or that connecting plugs are outside the engine compartment to prevent sparks that may cause an explosion when fuel fumes are present. The danger is diminished significantly if your boat is equipped with diesel engines. We recommend thermostat-controlled Boat Safe engine compartment heaters installed by a professional. NEVER use a heater with an open flame. Fiberglass and fire are not a good mixture!
If you have onboard water supplies and/or head facilities, those systems should be winterized. Water lines run throughout the vessel and can easily freeze and break in bad weather. If you have a liveaboard-style boat, you may want to keep the water system operational. Utilize a space heater in the cabin with cabinet doors and head compartment doors. Invest in an inexpensive thermometer with a probe to drop in your engine compartment so you can easily check the compartment temperature without uncovering and boarding your boat. Remember, the temperature does not need to be room temperature – just above freezing.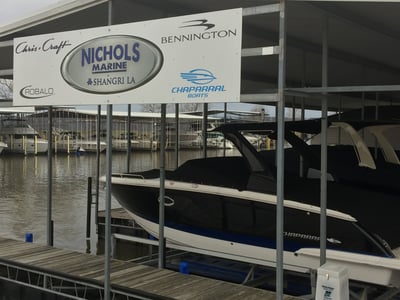 If you have inboard or I/O engines, winter boating is not a great idea unless your boat has a generator. Otherwise, there is no way to get electrical power to your bilge heaters in the event of a power outage. If you have a generator, be sure someone is watching your boat to start your generator and switch electrical systems to "generator power" in the event of an extensive power outage. If you store your boat in a marina, be sure the management team knows your boat is not winterized. If you keep your boat at a private dock, but do not live at the lake full-time, be sure a friend or neighbor can keep an eye on your boat and the available electrical power supply.
For your own personal protection, please NEVER BOAT ALONE in the winter. There are too many possibilities of dangers that may seem insignificant in the summer but could be deadly in the winter (i.e. falling overboard, slipping on icy swim platforms or docks, exposure, etc.). And no matter the size of your boat, boat safely. Please always wear a lifejacket for winter boating – even on the docks!
Winter boating can be a lot of fun, but it will be a lot more fun if you plan ahead. Be safe
Learn more information about the Shangri-La Marina