At Shangri-La We Keep it Clean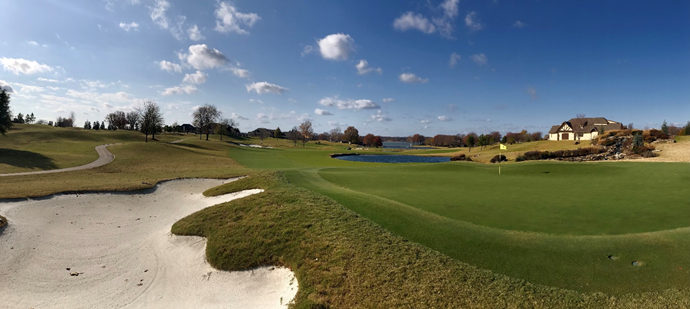 Notes from the Fringe
At Shangri-La, We Keep It Clean
Rob Yanovitch
PGA Director of Golf
Shangri-La Golf Club
If you are anything like me, the fall and winter are not your favorite time of year to play golf. But, for me it's not about cooler weather or windy days that keep me away, but the hassle of looking for your ball under all the fallen leaves.
I'm sure this has happened to you…
Standing on the tee with a nice round under way, you hit a solid shot down the right side of the fairway. It bounces twice and roll just a few feet into the rough. The hole is looking good for another par or maybe even a birdie. But as you arrive to the spot where your ball came to rest, a sea of fallen, brown, crunchy leaves greets you. The ball has to be there somewhere, but it hides itself under the blanket of dried foliage. After a frustrating hunt kicking at leaves and stepping on small rocks or sticks that give you the false hope of finding your ball, you claim "the leaf rule" and throw down another ball abandoning a true score and the $5 ProV1 that has just three shots on it. Sound familiar?
Well, at Shangri-La we have tried to eliminate these scenarios from your round of golf. Our Golf Course Superintendent, Justin May, and his crew are committed to assuring our course is as leaf free as possible. Through consistent blowing and mulching, Shangri-La is one of the cleanest courses not only in our region, but anywhere in the country. It's no easy task, but the dedication is real and effective. We are so proud of their efforts and our beautiful facility.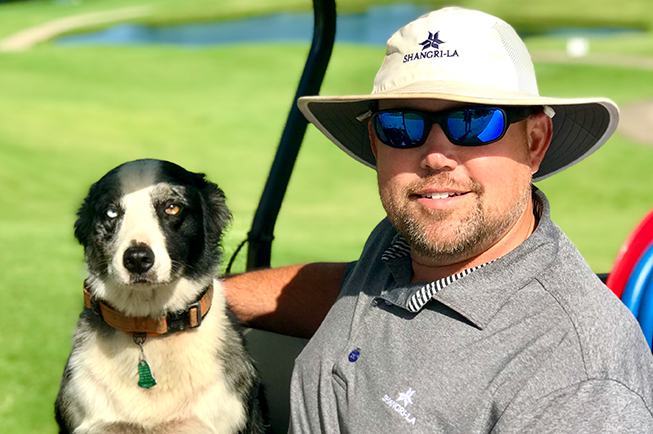 If you haven't been to the course lately, take the next opportunity to experience great fall golf on premier greens and a clean course. And if you see the crew, thank them for what they do. See you on the first tee.