Valentine's Gift Ideas from the Spa at Shangri-La
Fall In Love With These Valentine's Day Favorites
by Alisha Whitley and Shana Hartley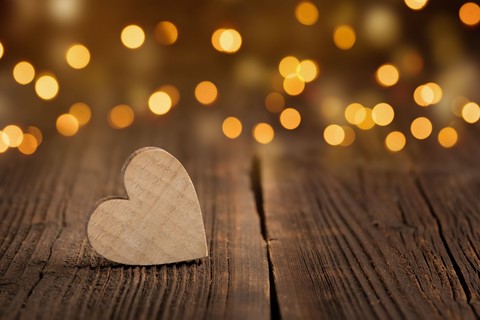 With Valentine's Day around the corner, it is time to turn up the indulgence. If spicy cinnamon hearts, rich chocolates, and romantic roses make you swoon, Éminence and The Spa at Shangri-La have the perfect treats to enhance your day of pampering – and we never skimp on luxury. Here is our guide to showering yourself (and your skin!) with love this Valentine's Day.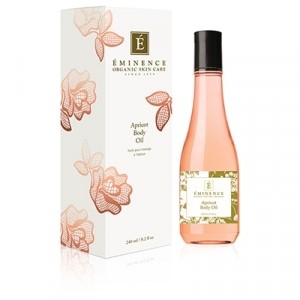 Seduce Your Senses
After an enchanting evening, slip out of your stilettos and into a soothing bath. Add a few drops of our Apricot Body Oil for an aromatic, hydrating treatment that will leave your skin feeling irresistibly soft and smooth. For an added dose of romance, spoil your sweetheart with a luxurious massage using this award-winning body oil, wrapped in a gorgeous, limited edition Valentine's Day package.
Perfect Your Pout
Surprise your sweetheart with irresistibly kissable lips. Our enticing Cinnamon Kiss Lip Plumper is a Vogue favorite guaranteed to give you a picture-perfect pout. Spicy cinnamon oil invigorates and revitalizes the lip area, revealing instantly fuller and plumper looking lips. Apply our Organic Kiss Lip Gloss on top for a seductive pop of color.
Smooth Your Skin
Take your love of chocolate to the next level with our decadent Chocolate Mousse Hydration Masque. Infused with skin smoothing cocoa, softening macadamia nut oil, and conditioning almond oil, this deeply hydrating masque will leave you with an exquisitely soft and supple complexion.
Smell the Roses
Nothing says "I love you" like a fragrant, long-stemmed bouquet. Prepare for a romantic date night by treating yourself to the skin-loving benefits of these beautiful blooms. Our Sweet Red Rose Whip Moisturizer hydrates and revitalizes your skin, leaving your skin velvety smooth.
Click Here To Shop The Spa at Shangri-La by our Affiliate Link today!
How do you plan to indulge this Valentine's Day? Tell us in the comments below.
To enhance your Valentine's Day even further, try our selection of clear skin essentials, or book a service with one of our licensed professionals, give us a call at 918-257-7734 today.