There is no such thing as an off-season at Shangri-La Resort
While many resorts in four-season climates experience a dramatic decline in available amenities during colder months of a so-called "off-season," there is no off-season for fun at Shangri-La Resort.
Throughout the winter months, many outdoor activities remain available – guided fishing trips (crappie, bass, catfish, spoonbill), yacht charters, relaxing evenings by the fire pits, hot-tubbing, basketball, WIFFLE® ball, pickleball, tennis, and sunny afternoons of golf at dramatically reduced prices. We even offer enclosed golf carts for warmer rides between holes – or enclosed fishing boats available from some of our fishing guides.
But when the weather turns too chilly for those of us who are fair-weather outdoors enthusiasts, Shangri-La offers a wide variety of indoor activities. Our million-dollar arcade facility offers games for all ages and all skill levels, from traditional arcade games to Hologate virtual reality games and arenas. Our Trackman studio offers virtual reality golf on dozens of available courses throughout the United States and around the world – all from the comfort of our golf simulator bays. We even offer members the chance to participate in a Winter Golf League playing from the Trackman studios.
For hunters, sharpen your skills in our LaserShot shooting simulator bay. Pickleball and tennis players can play in our enclosed, heated dome at The Anchor Activity Park. Doc's Bar & Grill, The Galley at The Anchor, the Summit Restaurant, and Buffalo Bar offer a variety of menu and beverage options. Start your day at The Monkey Grind, proudly serving Starbucks® coffees. If you get more serious about beverage options, try some of the dozens of available choices in our Whiskey Kitchen at Doc's; and there is no better place to enjoy your favorite sporting events than the sports bar at The Anchor.
There are massages, manicures, pedicures, sauna, and steam options, as well as a variety of treatments at our full medical Spa at Shangri-La, and the adjacent fitness center offers an opportunity to stay in shape with state-of-the-art fitness equipment – or enjoy a swim at our indoor pool.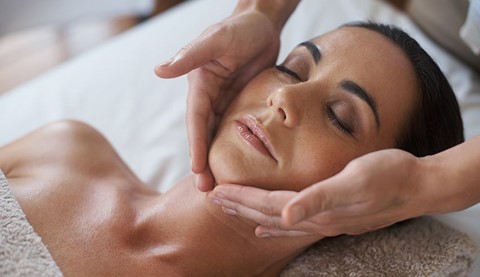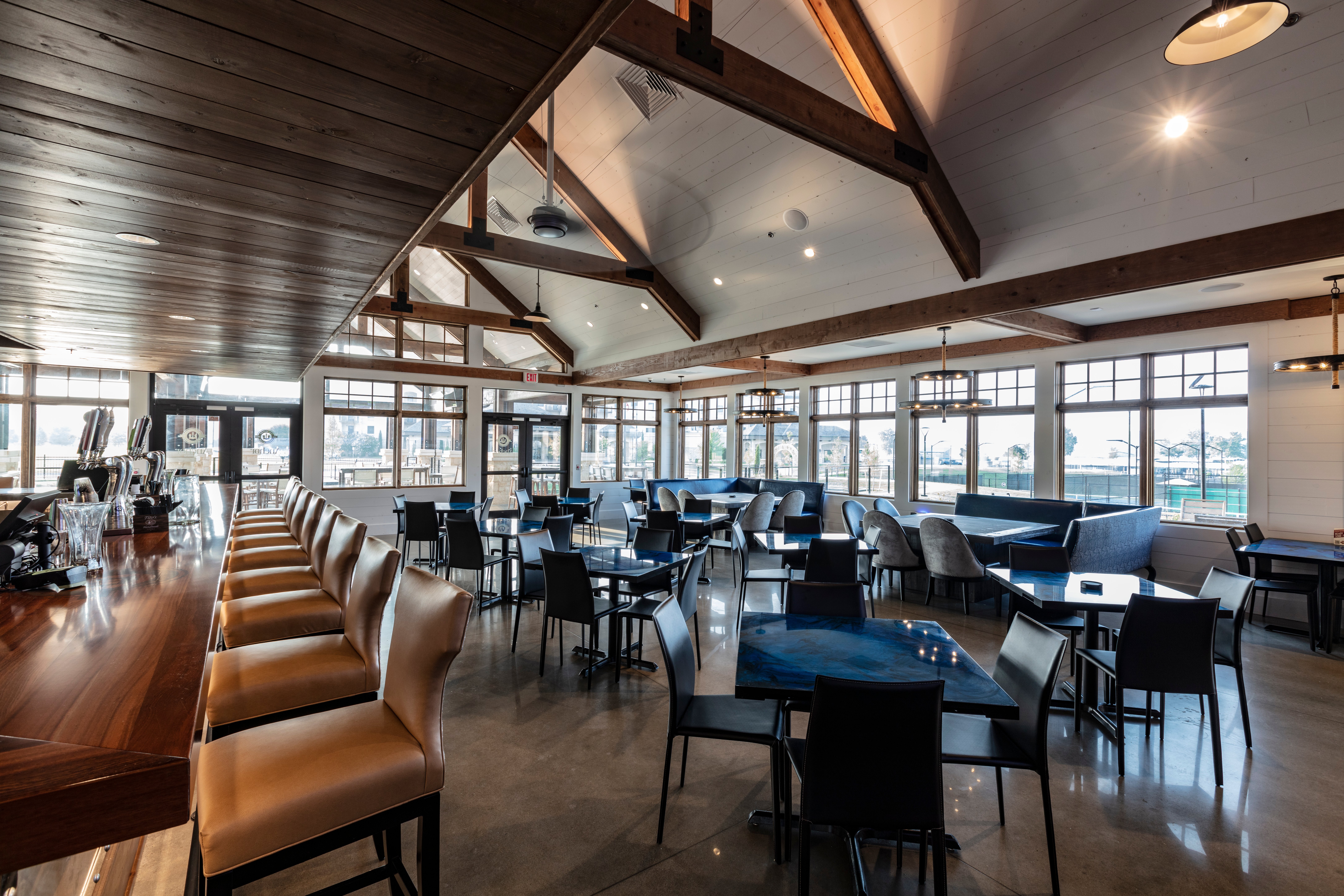 Organized activities include pool tournaments, trivia night competitions, CXC Aviator Flight Nights, and month-long Fastest Lap competitions on the same driving simulators used to train NASCAR and Formula One drivers.
Special events include Valentine packages and special dinners at both Doc's Bar & Grill and The Summit Restaurant, Friday night Chef's Specials and Friday night live entertainment weekly at Doc's, as well as ultimate watch parties at The Anchor featuring giant video walls for sporting spectacles like the Winter Olympics, Super Bowl LVI, March Madness, The Masters, and the Kentucky Derby.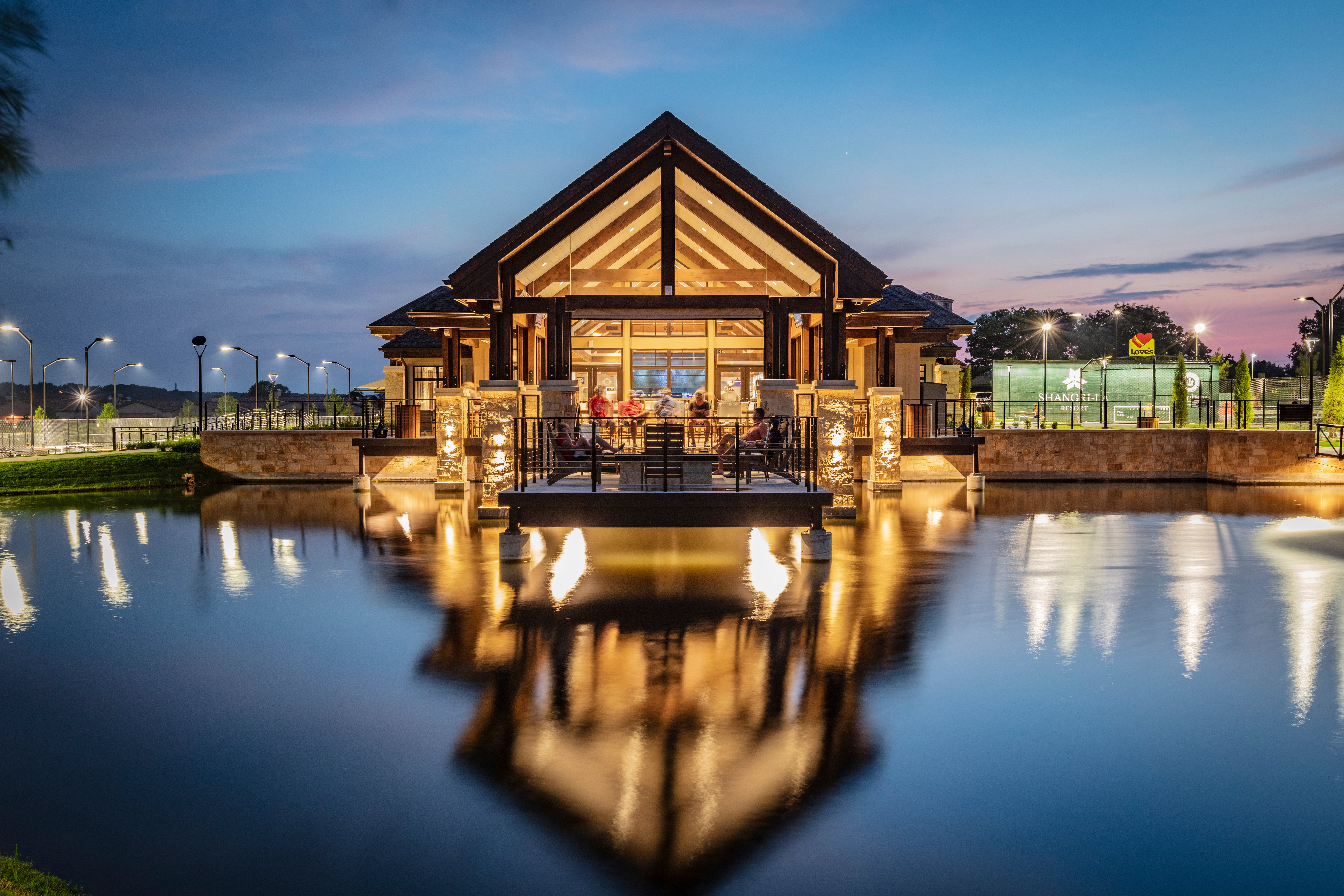 Shangri-La has become a favorite winter getaway for family vacations, corporate retreats, training sessions, and conventions utilizing our 9,000 square feet of versatile meeting space as well as our optional team building and team bonding exercises utilizing our incredible team sports options at The Anchor.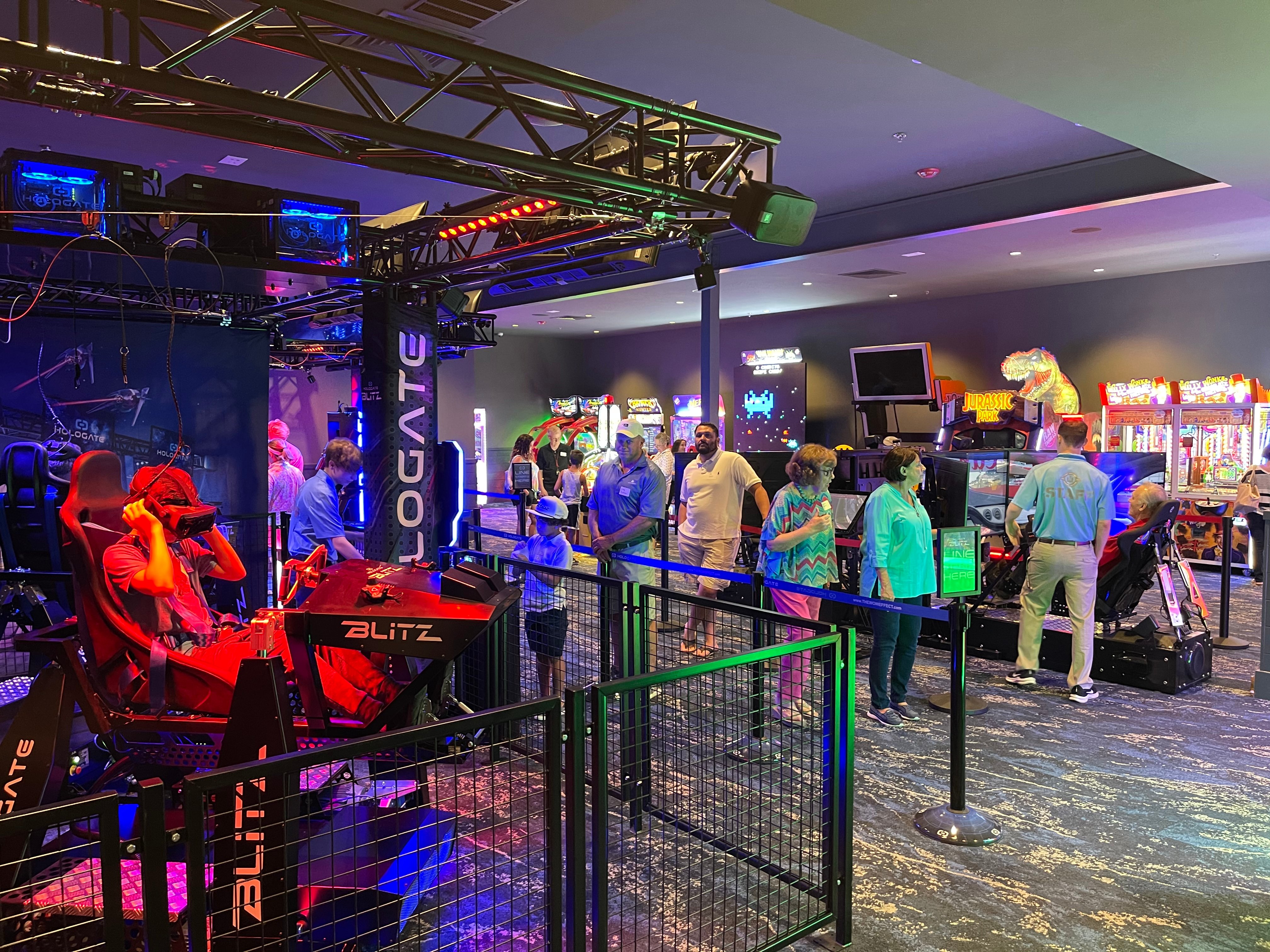 We are proud to offer multiple options for enjoying the beauty of Grand Lake O' The Cherokees in all four seasons of the year in northeastern Oklahoma.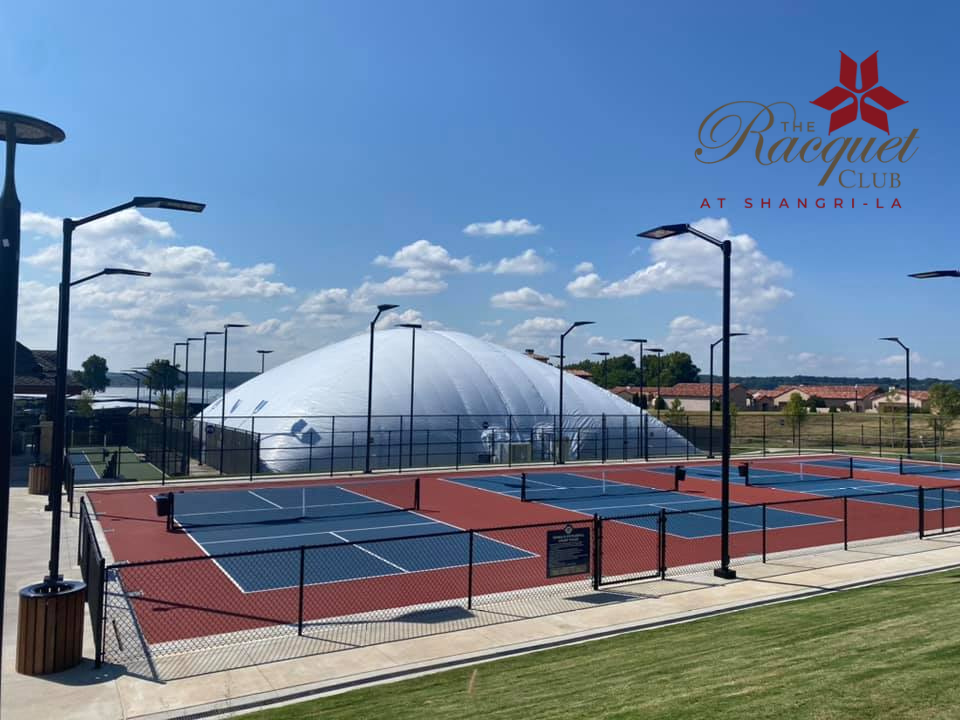 The Golf Shop, Racquet Club, Marina, and Anchor Activity Park are all open year-round, providing a variety of entertainment options. Join us anytime at Shangri-La Resort when you have the urge to Escape the Ordinary. Grand Lake isn't just for summer anymore!