The New Resort Activity Center at Shangri-La Opens in April 2021
THE ANCHOR will offer indoor and outdoor entertainment
Shangri-La Resort is conveniently located just an hour 1/2 from Tulsa, Oklahoma, and operates on Monkey Island on beautiful Grand Lake. Initially built in 1969 with restoration beginning in 2010, it is known for having one of the highest-ranked 27-hole golf courses in the 4-state area. It has evolved into an elite resort in 2020, offering the very best in golf amenities and recognized as the number 1 golf destination in Oklahoma by the Midwest Golfing Magazine.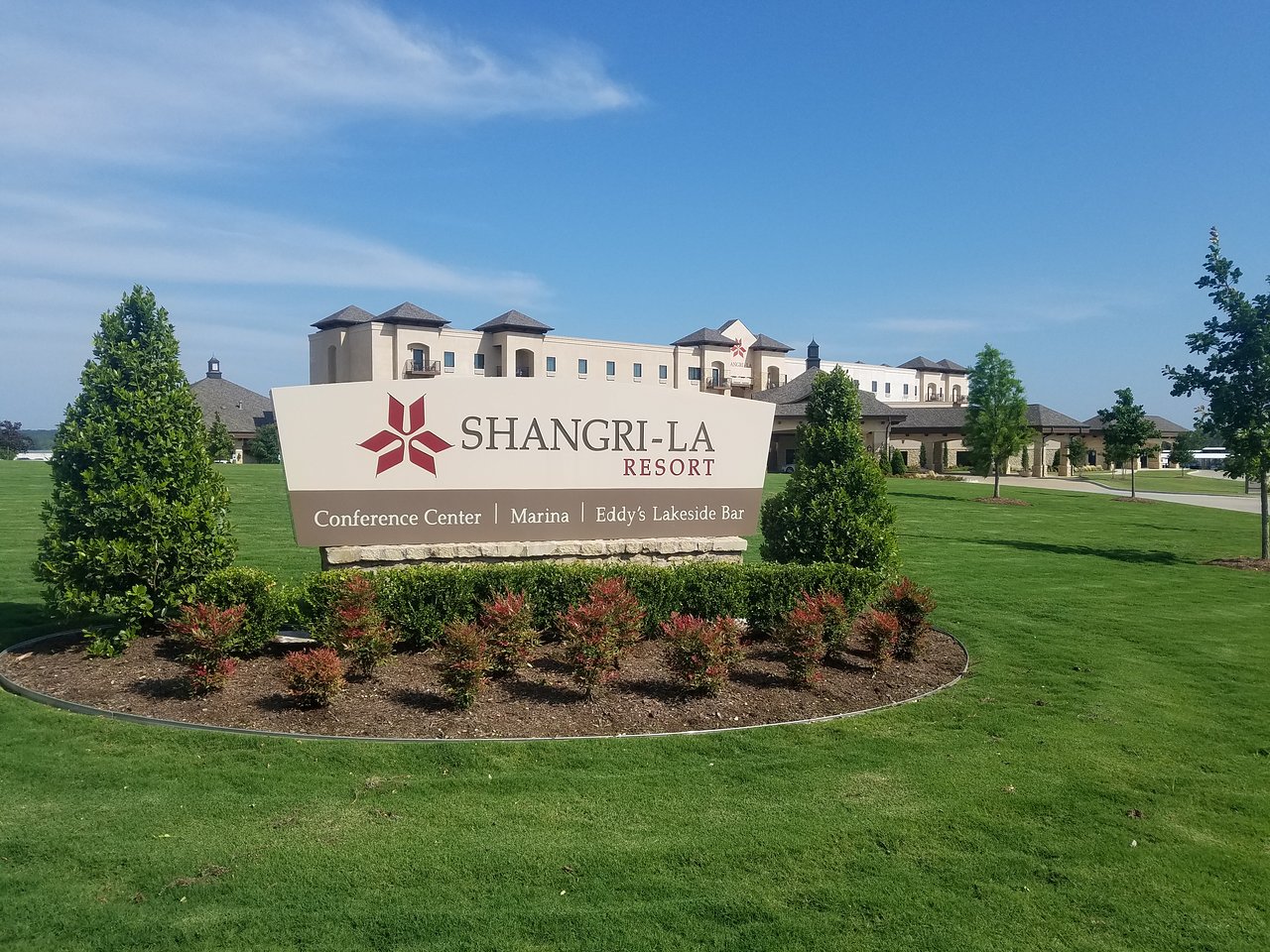 An expansion beyond the incredible golf facilities opening in April of 2021, Shangri-La will premier a 10.5 million dollar activity park adjacent to the Resort Hotel. The park will include a new Racquet Club Facility with Outdoor Tennis Courts, Pickleball, Sand Volleyball, Fishing Pond, Walking Paths, Outdoor Event Area, and a Mini-Fenway Park replica, which will offer WHIFFLE BALL providing fun for kids of all ages.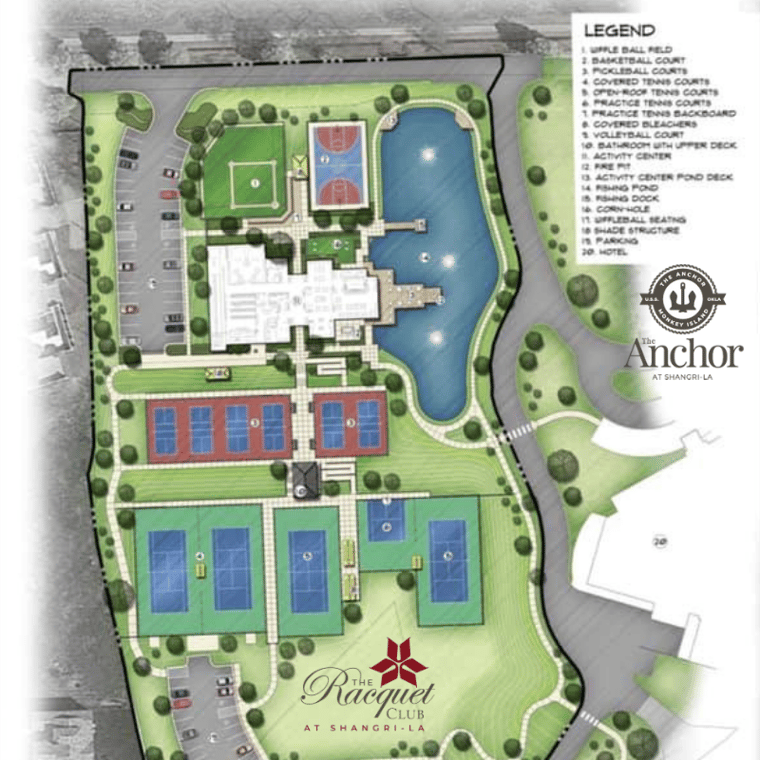 The 11,000 square foot indoor facility will feature, Hologate state of the art Virtual Reality Golf Simulators, Shooting Simulators, and Escape Room games, Arcade Games, Pop-a-Shot Basketball, Billiards & Ping-Pong tables, Shuffleboard, Darts, and the most inviting indoor-outdoor bar & lounge on Grand Lake. Another important outdoor feature is a replica of one of the original anchors from the USS Oklahoma Ship which is The Anchor's logo inspiration. The ship's anchor will stand proudly across from the new facility and display the names of the personnel who served our country on this vessel and perished at the Pearl Harbor attack in 1941.
The Activity Park construction will bring the total investment of the resort facility to more than $75 million since Eddy Gibbs purchased the property in 2010.
The Opening of the new Activity Park is planned for April of 2021. This latest addition will enable the resort to offer corporations more indoor space after their meeting sessions for team building activities, entertainment, and extreme year-round enjoyment without being impacted by weather. Currently, Shangri-La has 9,000 square feet of meeting space with outdoor spaces for weddings and events.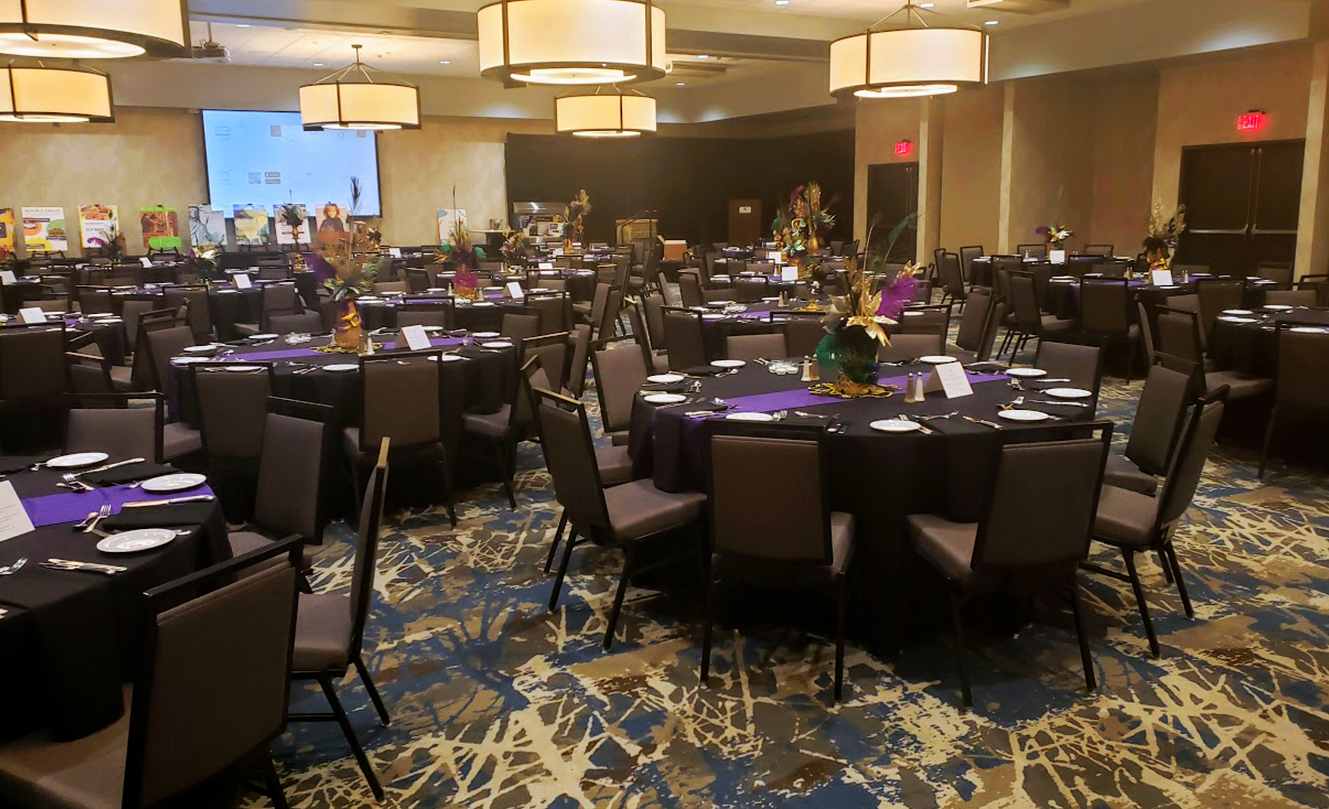 "We are expanding the recreational offerings to add to our popular championship golf course," said Shangri-La President & CEO Barry Willingham. "We are also focused on providing more indoor entertainment options for our members and our hotel guests to make Shangri-La an attractive year-round destination for business groups and families alike.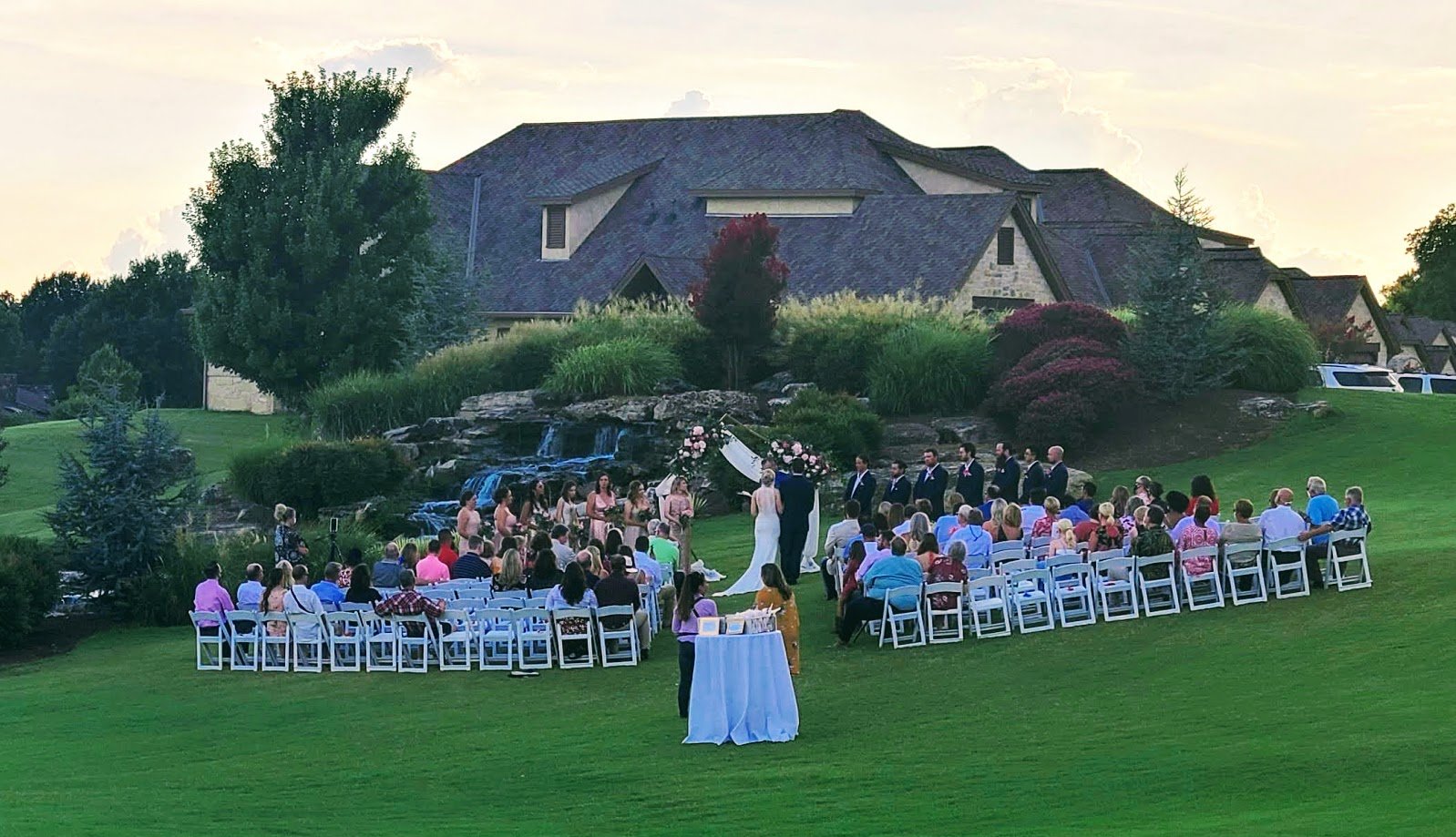 Resort
Shangri-La's hotel facilities are busy throughout the year with 119 luxury hotel rooms, 9,000 square feet of convention & meeting space, a full-service medical spa, fitness center, steam room & sauna, an indoor pool, and a sprawling 6,500 square foot outdoor resort pool with splash pad, tanning ledge, hot tub, food & beverage services, and fire pits.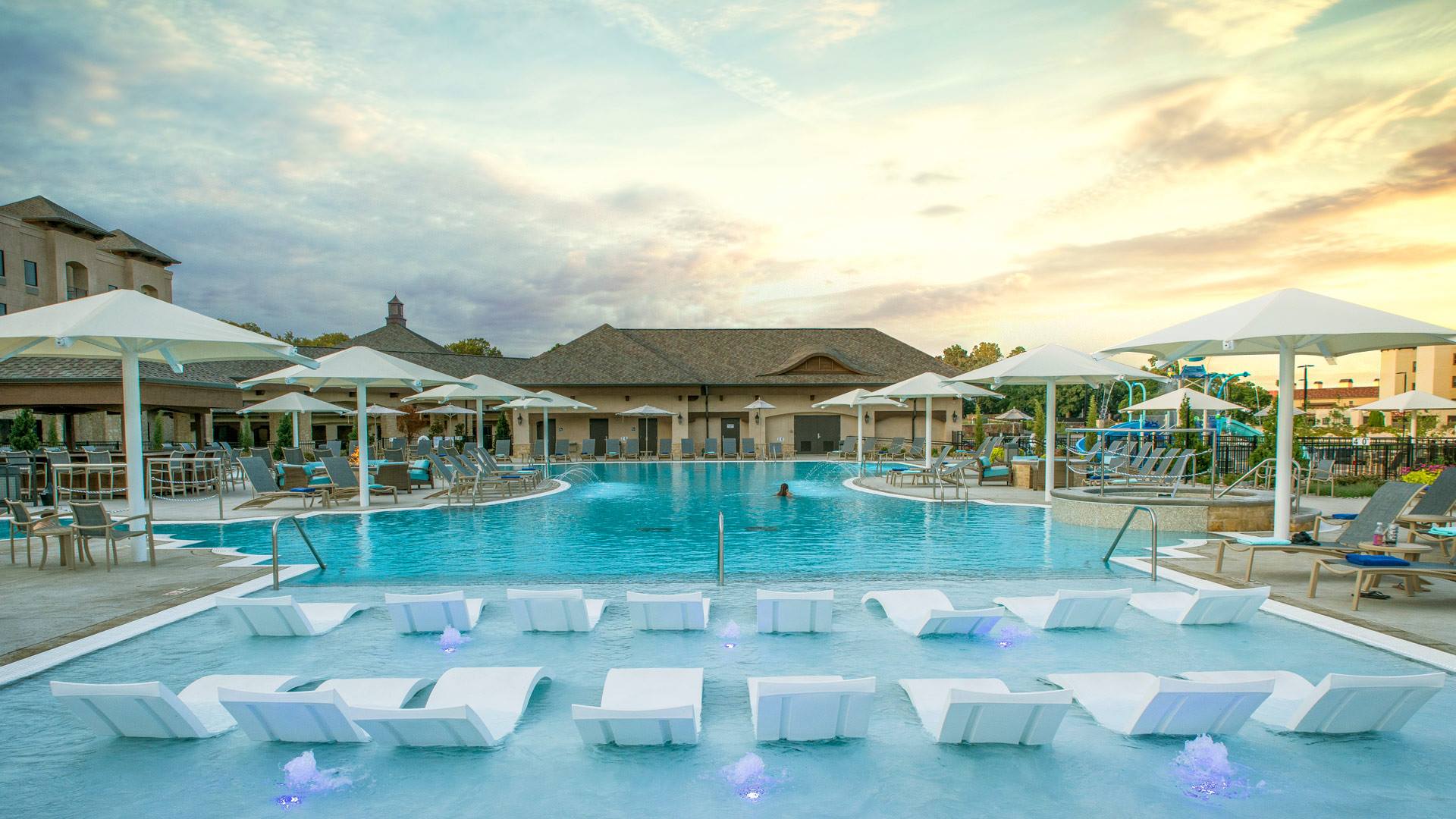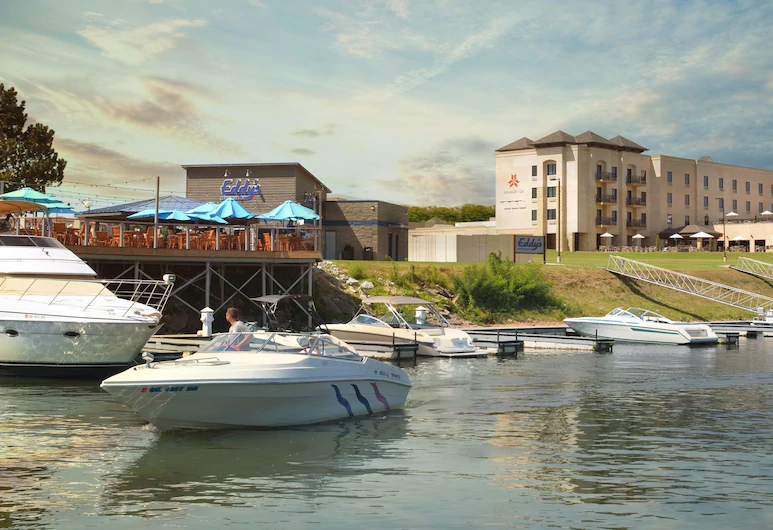 The resort also offers Casual Family Dining food & beverage services at Doc's Bar & Grill, Fine Dining at the Summit Restaurant, and the seasonally operated Eddy's Lakeside Bar.
Sail Grand also offers yacht charters, boat and personal watercraft rentals, and parasailing at Shangri-La Marina adjacent to the resort hotel.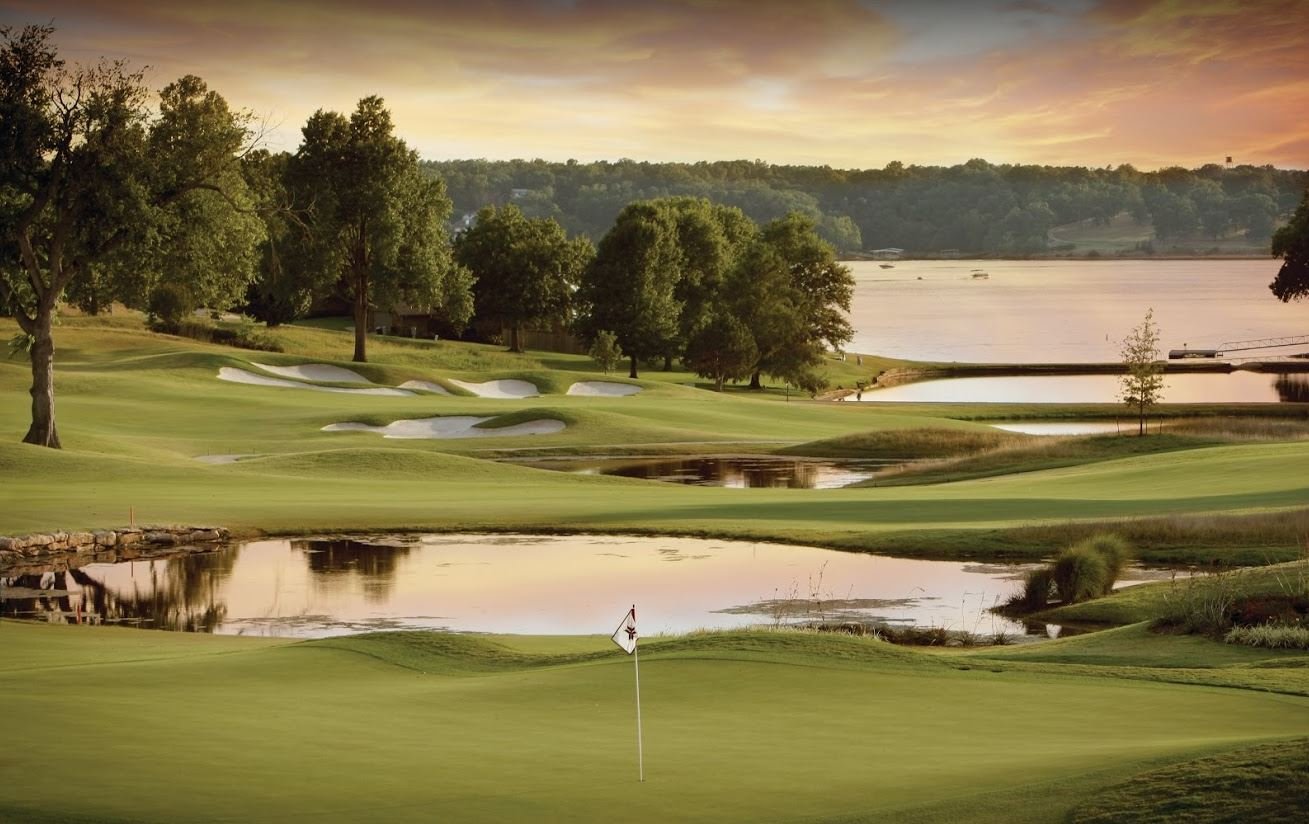 With its beautiful golf greens, rolling hills, and picturesque stature, Shangri-La offers everything you need to escape, unwind, and rejuvenate.