Choosing Your Marina Home
If you are new to a particular lake – or new to boat ownership – choosing the right marina to store your boat is an important factor in ensuring a trouble-free, hassle-free, FUN boating experience. It is easy to find an available slip, but it's important that you choose a marina that has the other available amenities to fit your boating lifestyle.
Before signing on the dotted line for an annual slip rental, check to make sure your marina matches your needs. Do they have readily available service technicians? Do they sell the fuel that your boat uses? If your boat is equipped with a head, do they have pump-out facilities to properly dispose of your waste? Are they open year-round to ensure a watchful eye on your boat during the off-season?
Those are the basics, but in our 21st century lifestyle demands often leave us longing for other amenities that may not occur to you before you sign that agreement. Do they offer free WIfi, for example? Does each slip have water and the proper electrical hook-ups your boat may require – 110, 30-amp, or 50-amp power capability? If you boat at night, is there sufficient lighting to safely dock your boat at night? If you are a year-round boater, make sure your marina offers the services you may require in the off-season. If you are not a year-round boater, double-check to make sure someone is available regularly in the off-season to keep an eye on your investment.
When you come in off the lake, that is not the end of the lake lifestyle. You may want to make sure you have ready access to food and beverage options. If you are a year-round boater, it may be important that those dining & drinking facilities are available to you in the off-season, as well.
If you are in a live-aboard style boat and you stay on the boat overnight, the marina night life may be important to you. You may enjoy live music, for example. Or, you may not want to be subjected to music late at night. Boaters in small boats or open-style boats without cabins may want a safe and comfortable place to clean up and change clothes before heading to their next stop. Even those with live-aboard boats often prefer not to use their onboard shower facilities. Does your marina have available showers and/or changing rooms for slip renters?
You will likely find it important that there is a Ship Store or retail establishment in or near your marina that can accommodate your need for last-minute items you may have forgotten – bathing suits, jackets, footwear, phone chargers – not to mention the things you really need for every boating experience: ice, beverages, snacks, replacement batteries, life jackets. Again, if you are a year-round boater, check to ensure that those "necessities" are available to you throughout the year.
If you are considering a marina affiliated with a club facility, check to see the cost and benefits of that facility. Some require memberships prior to renting slips. If so, make sure the club is one with which you are comfortable and that you understand the additional related cost requirements.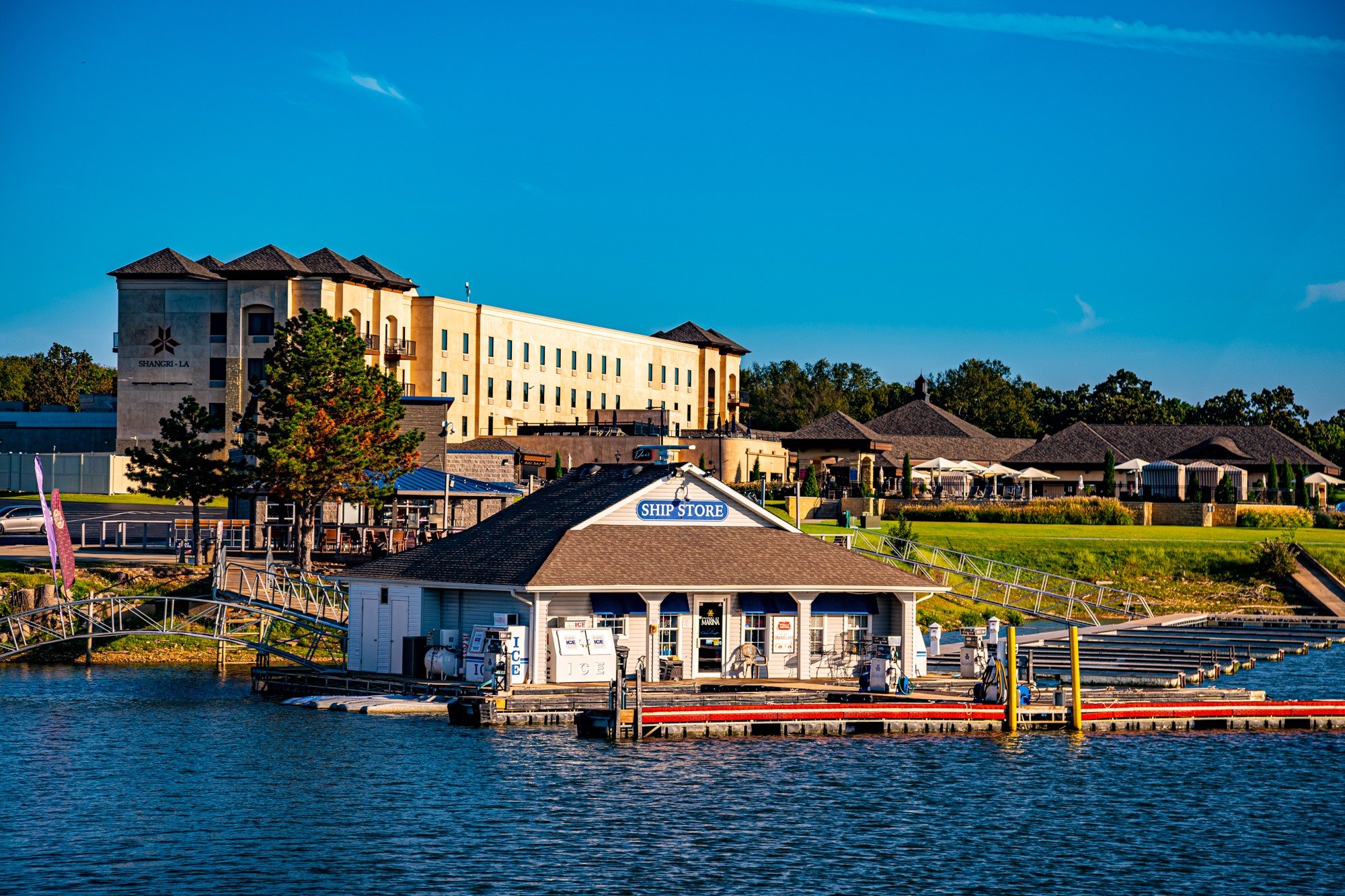 If you have frequent guests aboard your boat, but have no ability to house them overnight, you may want to make sure there are nearby hotel/motel rooms or rental cabins or homes available to ensure that your guests are as well taken care of throughout the night as they are while boating during the day.
Most importantly, meet the marina manager. If you have questions, be sure to ask them. If you are going to leave the lake entrusting someone else to care for your property worth tens of thousands – or hundreds of thousands of dollars, it is important that you be comfortable with their plans to look after your investment. Amenities are important – but reputation and trustworthiness are everything!
Once you have selected the boat that fits your lake lifestyle, it is equally important that you select the right marina home that provides all the necessities, both for your boat – and your family